ABOUT US
        Shenzhen Goglobal International Logistics Co., Ltd is an international forwarder agent, founded in 2006 and approved by China's Commerce Ministry. We have got the qualification of "NVOCC" (NVOCC NO.:MOC-NV05346). We have been absorbed as a member of Shenzhen Entrepreneurs Federation in 2010, and we also become a member of World Cargo Alliance (WCA) in 2013.
MANAGEMENT TEAM
After many years' diligent management and continuous insist of people-oriented operating idea, we have cultivated a set of honest, skillful, hardworking and dedicated colleagues and have been wildly praised by our customers as well as many famous shipping companies.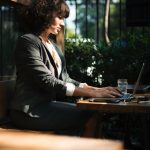 General Ledger Accountant
2 Needed
Job Description:
1. Auditing voucher, keeping detail accounts, and register on general ledger accordingly;
2. Be responsible for accounting subject, accounting voucher, accounting books and guide other accountant for their accounting affairs;
3. Settle subsidiary accounts and reconcile them with general ledger regularly;
4. Compile all kinds of accounting statements and adding statements notes for the report to the leadership;
5. Provide financial data for company's buget and management and audit whether the budget is reasonable.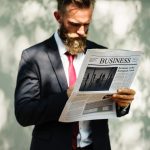 Sea Freight Sales
10 Needed
Job Description:
1. Find client by phone, internet and try approach for first business through long term of follow up service;
2. Keep learning professional knowledge about sea freight, customs clearance and can keep communicating with clients about these;
3. Provide professional consultancy and timely quoted price to fulfill clients' needs;
4. Be familiar with clients' working condition and environment and can maintain long term relationship with them;
5. Report to leader about your working schedule and process regularly.